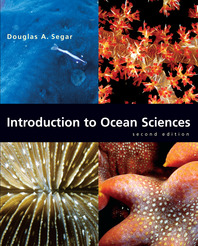 Introduction to Ocean Sciences
Description
Introduction to Ocean Sciences uses students' natural enthusiasm for the wonders of the ocean as a foundation for teaching core principles in this interdisciplinary field.
Developing scientific literacy by emphasizing the real-world process of science, this text provides an accessible introduction to the interrelated physical, chemical, biological, and geological processes of the oceans, atmosphere, and coasts.

The Second Edition has been fully revised and updated and offers improved pedagogy, an expanded art program featuring beautiful underwater photography by the author, and new multimedia resources for students and instructors.