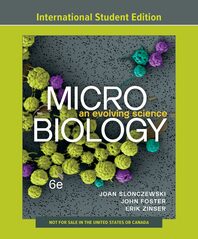 Microbiology
An Evolving Science
Sixth International Student Edition
23 June 2023
Territory Rights — International Edition: World excluding the USA, its dependencies, and Canada.
Description
Engage students with dynamic research in an enhanced digital learning framework
The Sixth Edition of Microbiology: An Evolving Science inspires students to engage with the most cutting-edge research in the field through new digital tools and a transparent pedagogical framework. New research examples from two themes—the microbiome and global impacts—show students why microbiology is exciting and relevant, while an objectives-led framework helps them understand and apply concepts before, during, and after class.