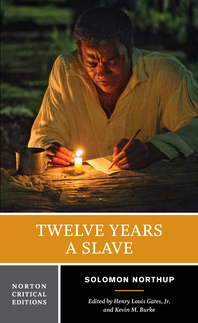 Twelve Years a Slave
First Edition
January 2017
Description
This Norton Critical Edition of Solomon Northup's harrowing autobiography is based on the 1853 first edition. It is accompanied by Henry Louis Gates, Jr.'s introduction and detailed explanatory footnotes.
This edition also includes: The illustrations printed in the original book; Contemporary sources (1853—62), among them newspaper accounts of Northup's kidnapping and ordeal and commentary by Frederick Douglass, Harriet Beecher Stowe, and Thomas W. MacMahon; A Genealogy of Secondary Sources (1880—2014) presents twenty-three voices spanning three centuries on the memoir's major themes. Contributors include George Washington Williams, Marion Wilson Starling, Kenneth Stampp, Robert B. Stepto, Trish Loughran and David Fiske, Clifford W. Brown, Jr., and Rachel Seligman, among others.
The 2013 film adaptation—12 Years a Slave—is fully considered, with criticism and major reviews of the film as well as Henry Louis Gates's three interviews with its director, Steve McQueen. A Chronology and Selected Bibliography are also included.