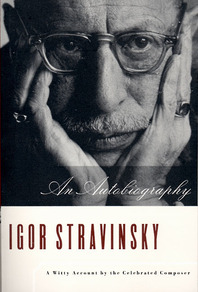 An Autobiography
January 1999
Territory Rights — Worldwide including Canada, but excluding the British Commonwealth.
Description
While many hundred thousands of pages have been written about Stravinsky, in this book—the composer's first—we hear from the man himself.

An Autobiography chronicles the first half-century of Stravinsky's life, all the while offering his opinions and "abhorrences." A Parsifal performance at Bayreuth? "At the end of a quarter of an hour I could bear no more." Nijinsky? "The poor boy knew nothing of music." Spanish folk music? "Endless preliminary chords of guitar playing."