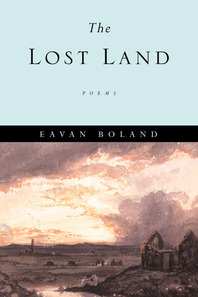 The Lost Land
Poems
19 October 1999
Territory Rights — Worldwide including Canada, but excluding the British Commonwealth.
Description
"A poet at the peak of her power . . . one of Ireland's greatest and among the best writing in English anywhere."—Booklist
In The Lost Land, Eavan Boland "is intensely engaged with the ancient bardic lineage of her homeland, giving her poems an ineluctable moral gravity. . . . Her poems offer a curative gift of merciful vision to a country blinded by its own blood and pain, as her narrators wait more or less patiently in their 'difficult knowledge' for the healing of their country's wounds" (San Francisco Examiner and Chronicle).