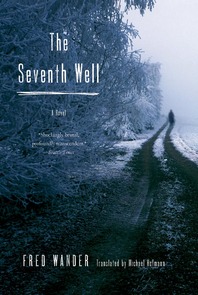 The Seventh Well
A Novel
December 2008
Territory Rights — Worldwide including Canada, Singapore and Malaysia, but excluding the British Commonwealth.
Description
"Shockingly brutal, profoundly transcendent." --Seattle Times
Already considered a classic of Holocaust literature, The Seventh Well is a novel of total absorption, a heroic achievement, and one destined for literary transcendence. Fred Wander demonstrates that the survival of a single man is a collaborative enterprise, and The Seventh Well, named after the well of truth, recalls Dante's Inferno with its mesmerizing descent into evil. Its existence is a miracle.
Reviews
"A superb new translation." — Jascha Hoffman, New York Times
"Here you will meet humanely civilized souls who are named and known and felt." — Cynthia Ozick