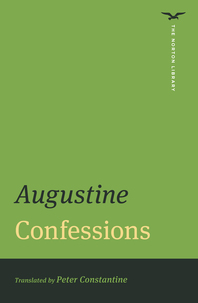 EXCITING TEXTS YOU CAN'T GET ANYWHERE ELSE

The Norton Library is the only series that offers an inexpensive, student-friendly edition of Emily Wilson's groundbreaking version of Homer's Odyssey, or Carole Satyamurti's thrilling, prize-winning rendition of the Mahabharata, or Michael Palma's virtuoso terza rima translation of Dante's Inferno—to name just three of its unique offerings. Distinctive translations like these, exclusive to the Norton Library, are the cornerstone of the list, but even texts originally written in English offer unique distinctions. Where else, for instance, will you find an edition of John Stuart Mill's Utilitarianism edited and introduced by Peter Singer? Only in the Norton Library.

THE NORTON TOUCH

For more than 75 years, W. W. Norton has published texts that are edited with the needs of students in mind. Volumes in the Norton Library all offer editorial features that help students read with more understanding and pleasure—to encounter the world of the work on its own terms, but also to have a trusted travel guide navigate them through that world's unfamiliar territory.

EASY TO AFFORD, A PLEASURE TO OWN

Volumes in the Norton Library are inexpensive—among the most affordable texts available—but they are designed and produced with great care to be easy on the eyes, comfortable in the hand and a pleasure to read and re-read over a lifetime.