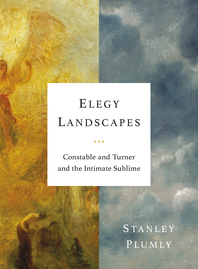 Elegy Landscapes
Constable and Turner and the Intimate Sublime
Description
A sweeping look at the lives and work of two important English Romantic painters.
Stanley Plumly explores immortality in art through the work of two impressive landscape artists: John Constable and J.M.W. Turner. Seeking the transcendent aesthetic awe of the sublime and reeling from personal tragedy, these painters portrayed the terrible beauty of the natural world from an intimate, close-up perspective.
Plumly studies the paintings against the pull of the artists' lives, probing how each finds the sublime in different, though connected, worlds. At once a meditation on the difficulties in achieving truly immortal works of art and an exploration of the relationship between artist and artwork, Elegy Landscapes takes a wide-angled look at the philosophy of the sublime.