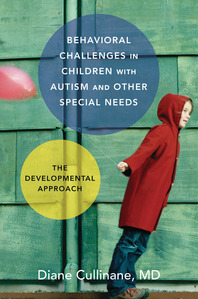 Behavioral Challenges in Children with Autism and Other Special Needs
The Developmental Approach
Description
Attune, help and recover: a structured developmental approach to behavioural challenges in children with disabilities.
Behavioral Challenges in Children with Autism and Other Special Needs provides a systematic framework for both parents and professionals to understand and improve a child's behaviour, while also supporting underlying developmental capacities. Using a developmental, relationship-based framework, based on the DIRFloortime approach, the book guides the reader in how to understand a child's behaviour, respond to difficult behaviour in the moment, and then select appropriate goals and intervention strategies for a long term plan. The developmental framework is based on universal developmental principles, which are effective regardless of the child's particular age or disability. By recognising a child's developmental level of functioning, an adult can select strategies to effectively guide a child towards higher levels of relating, thinking and communicating.
This book offers a refreshing alternative to the rewards and consequences based teaching model to correct unwanted behaviour. The developmental approach is optimistic, building on a child's strengths, with a clear path to long term success. The outcomes of this approach are that a child develops positive self-esteem through a pattern of successful interactions and becomes warmly engaged with genuine care and respect toward others.