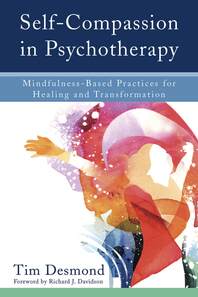 Self-Compassion in Psychotherapy
Mindfulness-Based Practices for Healing and Transformation
Description
Applying the art and science of self-compassion to day-to-day therapy work.
This lucidly written guide integrates cutting-edge neuroscience with mindfulness and traditional Buddhist practices to show mental health professionals how they can help clients develop a more loving, kind and forgiving attitude towards themselves.
Researchers now understand that self-compassion is a skill that can be strengthened through deliberate practice, and that it is one of the strongest predictors of mental health and wellness. The brain's compassion centre, which neuroscientists call the Care Circuit, can be targeted and fortified using specific techniques. Filled with illuminating case examples, Self-Compassion in Psychotherapy shows readers how to apply self-compassion practices to treat depression, anxiety, trauma, addiction, relationship problems, self-sabotage and more.
Readers do not need to have any background in mindfulness in order to benefit from this book. However, those that do will find that self-compassion practices have the capacity to add new layers of depth to mindfulness-based therapies such as Dialectical Behaviour Therapy (DBT), Acceptance and Commitment Therapy (ACT), Mindfulness-Based Stress Reduction (MBSR) and Mindfulness-Based Cognitive Therapy (MBCT).
Reviews
"I expect that this book will appeal to a wide range of therapists, including those who already use mindfulness in their practice." — Private Practice