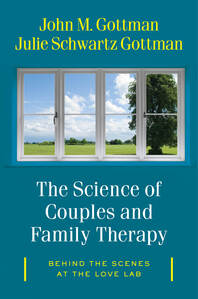 The Science of Couples and Family Therapy
Behind the Scenes at the "Love Lab"
Description
Bringing an evidence base to classic writings that opened psychotherapy up to more than one person at a time—the couple.
World renowned for their work on divorce prediction, here John M. and Julie Schwartz Gottman examine a couples therapy classic: Ludwig von Bertalanffy's 1968 collection General System Theory. This book transformed therapy, but until now there hasn't been a researched-based demonstration that these ideas work. Using the latest research tools, the Gottmans complete the promise of this early work.