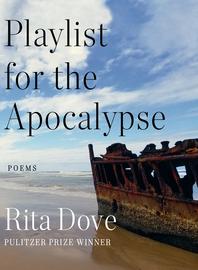 Playlist for the Apocalypse
Poems
Description
A piercing, unflinching new volume offers necessary music for our tumultuous present, from "perhaps the best public poet we have" (The Boston Globe).
In her first volume of new poems in twelve years, Rita Dove investigates the vacillating moral compass guiding the world's experiments in democracy.
Whether depicting the first Jewish ghetto in sixteenth-century Venice or Black Lives Matter, this extraordinary poet never fails to connect history's grand exploits to the triumphs and tragedies of individual lives—the simmering resentment of a lift operator, an octogenarian's exuberant mambo, the mordant humour of a philosophising cricket.
Audaciously playful yet grave, alternating poignant meditations on mortality and acerbic observations of injustice, Playlist for the Apocalypse takes us from the smallest moments of redemption to apocalyptic failures of the human soul.
Reviews
"These poems witness and celebrate the grandeur and tragedy contained in a single life, a single moment, a single word." — Cornelia Channing, New York Magazine
"Following a year of inconceivable uncertainty and pulsating change, the title of former U.S. poet laureate Rita Dove's new volume of poetry, Playlist for the Apocalypse, feels more than apropos. The book, the Pulitzer Prize winner's first collection of new poetry in 12 years, is as much a celebration as it is a study in the resilience of humanity. Musing on the triumphs and challenges of being mortal, Dove seamlessly travels from past to present, with everlasting hope for our future." — 36 New Books You Need to Read This Summer,, TIME Magazine
"Playlist for the Apocalypse, Rita Dove's new book of poems, is among her best… You sense the books of many poets of Dove's generation slipping to the back of the bookcase. Not hers." — Dwight Garner, The New York Times Book Review
"Plenty of poems here address disability, history and quotidian human behavior, but racism and economic oppression are the former poet laureate's primary concerns in this book, her first in 12 years. With Dove's characteristically affable voice, the book tries to understand saving graces and the things they save us from." — 100 Notable Books of 2021, The New York Times