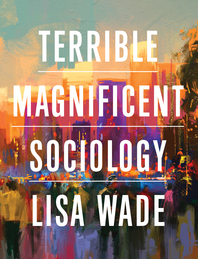 Terrible Magnificent Sociology
First Edition
12 March 2021
Description
Find yourself in the fascinating.
Using engaging stories and a diverse cast of characters, Lisa Wade memorably delivers what C. Wright Mills described as both the terrible and the magnificent lessons of sociology. With chapters that build upon one another, Terrible Magnificent Sociology represents a new kind of introduction to sociology. Recognising the many statuses students carry, Wade goes beyond race, class and gender, considering inequalities of all kinds—and their intersections. She also highlights the remarkable diversity of sociology, not only of its methods and approaches but also of the scholars themselves, emphasising the contributions of women, immigrants and people of colour. The book ends with an inspiring call to action, urging students to use their sociological imaginations to improve the world in which they live.
Digital Teaching and Learning Tools
InQuizitive
An adaptive learning tool that helps students master, and apply, concepts and theory in a game-like environment
Enhanced Ebook
Students can take notes, bookmark, search, and highlight. Instructors can add notes for students, and all readers can sync across devices and read offline. This ebook brings core cinematic concepts to life with embedded videos and interactives.
Everyday Sociology Blog Quizzes
These brief, chapter-based quizzes give instructors an easy way to bring current events into the classroom and provide students with a low-stakes opportunity to apply sociological concepts to everyday life.