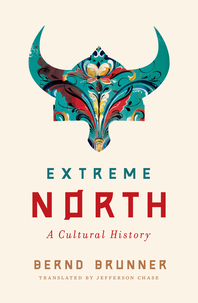 Extreme North
A Cultural History
Description
An entertaining and informative voyage through cultural fantasies of the North, from sea monsters and a mountain-sized magnet to racist mythmaking
People have perennially projected their fantasies onto the North as a frozen no-man's-land full of marauding Vikings or as the unspoiled landscape of a purer, more elemental form of life.
Bernd Brunner recovers the encounters of adventurers with its dramatic vistas, fierce weather, exotic treasures and indigenous peoples—and with the literary sagas that seemed to offer an alternate ("whiter" and "superior") cultural origin story to those of decadent Greece or Rome, and the moralistic "Semitic" Bible. The Left has idealised Scandinavian social democracy. The Right borrows from a long history of crackpot theories of Northern origins. Nordic phenotypes characterised eugenics, which in turn influenced America's limits on immigration.
The North, Brunner argues, was as much invented as discovered. A valuable contribution to intellectual history, full of vivid documentation, Extreme North is an enlightening journey through a place that is real, but also, in fascinating and very disturbing ways, imaginary.
Reviews
" German historian of culture and science Bernd Brunner, in his book Extreme North, weaves a darker tapestry, layering legends over the science and history of the north to describe a place that is real, remote, inscrutable and cold." — Josie Glausiusz, Nature
"A collection of curiosities… There may not be a great deal of sunniness here, or for that matter warmth, but the book makes up for that with fascinating anecdotes, useful digressions and little nuggets of interest." — James Lovegrove, Financial Times
"Brunner's own cabinet of curiosities offers both a delightful series of vignettes of the north, including Mary Wollstonecraft's description of the perpetual summer light as the 'noon of the night', and a gallery of the preconceptions and agendas which successive visitors have carried with them...Brunner's work is a dizzying tour of the ways in which successive ages have engaged with the idea of the north… More than anything, though, the book is a reminder that the north is both a place and a perspective." — Philip Parker, Literary Review
"In 31 chapters, each as self-contained and pointed as a shard of ice, Brunner presents a different historic, political, natural or cultural facet of his subject... Thought-provoking and wide-ranging, Extreme North resembles the 'cabinet of wonders' that he uses as the book's embarkation point." — Liesl Schillinger, The New York Times Book Review