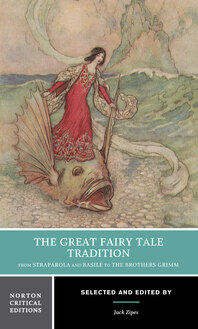 The Great Fairy Tale Tradition
From Straparola and Basile to the Brothers Grimm
First Edition
24 January 2001
Description
The first edition of its kind, The Great Fairy Tale Tradition is indispensable for students of fairy tales.
The tales—116 in all—are thematically grouped. Each grouping is introduced and annotated by Jack Zipes, the genre's reigning expert. Twenty illustrations accompany the texts.

"Criticism" includes seven important assessments of different aspects of the fairy tale tradition, written by W. G. Waters, Benedetto Croce, Lewis Seifert, Patricia Hannon, Harry Velten, Siegfried Neumann, and Jack Zipes.

Brief biographies of the storytellers and a Selected Bibliography are included.