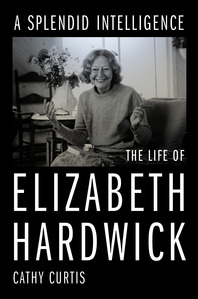 A Splendid Intelligence
The Life of Elizabeth Hardwick
Description
The first biography of the extraordinary essayist and short story writer Elizabeth Hardwick, author of the semi-autobiographical novel Sleepless Nights
Born in Kentucky, Elizabeth Hardwick boarded a Greyhound bus to New York City in 1939 and quickly made a name for herself as a formidable member of the intellectual elite.
Her eventful life included stretches of dire poverty; lasting friendships with literary luminaries (among them, Mary McCarthy); confrontations with authors she eviscerated in The New York Review of Books (of which she was a cofounder); and marriage to the poet Robert Lowell—whom she adored, standing by faithfully through his episodes of bipolar illness. Lowell's decision to publish excerpts from her private letters in The Dolphin greatly distressed Hardwick and ignited a major literary controversy.
Hardwick imbued her essays with a novelistic flair and a wholly original outlook. In A Splendid Intelligence, biographer Cathy Curtis offers an intimate portrait of an exceptional woman who emerged from a long, turbulent marriage with the clarity and wisdom that illuminate her brilliant work.
Reviews
"Cathy Curtis has given us a stirring biography of Elizabeth Hardwick, who is still woefully underestimated as a humane Southern writer and unsparing New York intellectual, the author of a fictional masterpiece, Sleepless Nights, and some of the finest essays ever written about American literature. It's a thrill to read this splendidly intelligent book." — Edward Hirsch, author of Stranger by Night
"Cathy Curtis's sympathetic yet clear-eyed portrait of Elizabeth Hardwick's brilliant mess of a life is a revelation... A vivid and at times harrowing book, A Splendid Intelligence is, in the end, a triumphant biography." — William Souder, Los Angeles Times Book Prize–winning author of Mad at the World: A Life of John Steinbeck
"As a biographer, Curtis is sober, respectful, diligent." — Jennifer Szalai, The New York Times
"Curtis treats Hardwick's work with respect and admiration. . . . I finished this book with a strong sense of Hardwick's resolve and intelligence." — Heather Clark, The New York Times Book Review
"The fearless critic finally escapes the shadow of her husband Robert Lowell in Cathy Curtis's sensitive biography… Certainly other biographers of Hardwick will rely on Curtis's groundbreaking work, and, hopefully, make the case for her rightful inclusion among the important women writers of the 20th century." — Elaine Showalter, The Spectator
""[A Splendid Intelligence] is affectionate, generous and touching but never mawkish… it is exemplary in its quiet proficiency, calm balance and telling restraint... Cathy Curtis is a self-effacing biographer… A rich, busy, varied life is covered in ten spry chapters. In three hundred pages of text there is no heavy trudging for the reader through extraneous details or laborious arguments."" — Richard Davenport-Hines, Literary Review