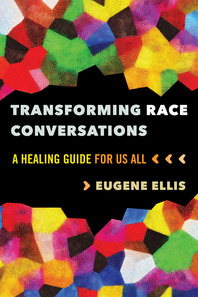 Transforming Race Conversations
A Healing Guide for Us All
First Edition
30 July 2024
Description
A guide to supporting our emergence from the tight grip of race discomfort.
If we are to address the injustice of racism, we need to have the "race conversation". All too often, however, attempts at this conversation are met with silence, denial, anger or hate. This is largely because the construct of race resides not only in our minds, but principally in the body. In order to have productive conversations about race and racism, a paradigm shift is needed—one which will empower us to remain present and embodied, rather than constricted with fear, regardless of our racial identities.
Here, psychotherapist Eugene Ellis explores what is needed for this bodily shift to occur as he unpacks the visceral experience of the race conversation. He offers a trauma-informed, neurophysiological approach that emphasises resourcing, body awareness, mindfulness and healing. The Race Conversation is essential reading for therapy practitioners as well as anyone looking to engage more effectively in the ongoing dialogue around race.