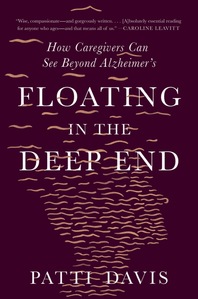 Description
With the heartfelt prose of a loving daughter, Patti Davis provides a life raft for the caregivers of Alzheimer's patients
"For the decade of my father's illness, I felt as if I was floating in the deep end, tossed by waves, carried by currents, but not drowning," writes Patti Davis in this searingly honest and deeply moving account of the challenges involved in taking care of someone stricken with Alzheimer's.
When her father, Ronald Reagan, announced his Alzheimer's diagnosis in an address to the American public in 1994, the world had not yet begun speaking about this cruel, mysterious disease. Yet overnight, Reagan and his immediate family became the face of Alzheimer's, and Davis, once content to keep her family at arm's length, quickly moved across the country to be present during "the journey that would take [him] into the sunset of [his] life."
Empowered by all she learned from caring for her father—about the nature of the illness but also about the loss of a parent—Davis founded a support group for the family members and friends of Alzheimer's patients. Along with a medically trained co-facilitator, she met with hundreds of exhausted and devastated attendees to talk through their pain and confusion. While Davis was aware that her own circumstances were uniquely fortunate, she knew there were universal truths about dementia and even surprising gifts to be found in a long goodbye.
With Floating in the Deep End, Davis draws on a welter of experiences to provide a singular account of battling Alzheimer's. Eloquently woven with personal anecdotes and helpful advice tailored specifically for the overlooked caregiver, this essential guide covers every potential stage of the disease from the initial diagnosis through the ultimate passing and beyond. Including such tips as how to keep a loved one hygienic, and careful responses for when they drift to a time gone by, Davis always stresses the emotional milestones that come with slow-burning grief.