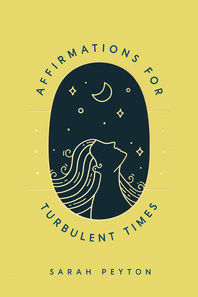 Affirmations for Turbulent Times
Resonant Words to Soothe Body and Mind
Description
More than 100 themes of affirmations grounded in neuroscience.
We live in complex and unsettled times. The issues before us are unimaginably difficult and range from the personal to the global. This beautiful little book accompanies readers towards a greater sense of peace and self-compassion, reminding us that even though our world is so turbulent, we can still have quiet places within, filled with love, that make it easier to live and to breathe with ourselves.
Rooted in the neuroscience of affirmations and covering more than 100 themes (including health, self-care, issues at work, and connection with loved ones and with the planet) this book is a companion for daily life. With the help of questions and wonderings about what may be important for readers, the book gently encourages acceptance of what is. The affirmation for each theme reminds readers of their own strengths and reservoirs of calm, and helps them to remember and reclaim their innate gifts and resources.