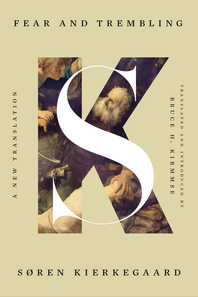 Description
This newly translated Fear and Trembling, a founding document of modern philosophy and existentialism, could not be more apt for these perilous times.
First published in 1843 under the pseudonym "Johannes de silentio" (John of Silence), Soren Kierkegaard's richly resonant Fear and Trembling has for generations stood as a pivotal text in the history of moral philosophy, inspiring such artistic and philosophical luminaries as Edvard Munch, W.H. Auden, Walter Benjamin and existentialist Jean-Paul Sartre. Retelling the biblical story of the binding of Isaac, Kierkegaard expounds on the ordeal of Abraham, who was commanded to sacrifice his son in an exceptional test of faith. Disgusted at the self-certainty of his own age, Kierkegaard investigates the paradox underlying Abraham's decision to allow his duty to God to take precedence over his duties to his family.
Now, in a new era of immense uncertainty and dislocation, renowned Kierkegaard scholar Bruce H. Kirmmse, in his accessible translation and engaging introduction, eloquently brings this classic work to a new generation of readers, demonstrating Kierkegaard's enduring power to illuminate the terrible wonder of faith.