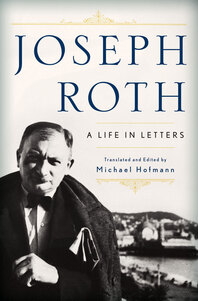 Joseph Roth
A Life in Letters
March 2012
Territory Rights — Worldwide including Canada, but excluding the British Commonwealth.
Description
The monumentality of this biographical work further establishes Joseph Roth—with Kafka, Mann, and Musil—in the twentieth-century literary canon.
Who would have thought that seventy-three years after Joseph Roth's lonely death in Paris, new editions of his translations would be appearing regularly? Roth, a transcendent novelist who also produced some of the most breathtakingly lyrical journalism ever written, is now being discovered by a new generation. Nine years in the making, this life through letters provides us with our most extensive portrait of Roth's calamitous life—his father's madness, his wife's schizophrenia, his parade of mistresses (each more exotic than the next), and his classic westward journey from a virtual Hapsburg shtetl to Vienna, Berlin, Frankfurt, and finally Paris.
Containing 457 newly translated letters, along with eloquent introductions that richly frame Roth's life, this book brilliantly evokes the crumbling specters of the Weimar Republic and 1930s France. Displaying Roth's ceaselessly inventive powers, it finally charts his descent into despair at a time when "the word had died, [and] men bark like dogs."
Reviews
"Hofmann... makes a worthy Virgil through the inferno on display in these pages... Part of the pleasure of reading Joseph Roth—the novels, stories, journalism, letters all—lies in his synthesis of an easily acquired street sapience with a hard-won erudition. He has a 19th-century aesthetic molested by 20th-century crimes, a dignified formalism perverted by an absurdist undertow. Modernity for Roth is a hideous prank played on us by the angel of history." — William Giraldi, Commentary Magazine
"Reading Joseph Roth: A Life in Letters is like sitting across a café table from Roth himself... No standard biography of Roth exists in English, but this collection of his letters, superbly translated and judiciously edited by long-time Roth advocate Michael Hofmann, provides a more intimate portrait than any biography could." — Roger Boylan, Boston Review